Analyze Qualitative Data
October 30, 2022
04:00 AM to 12:00 AM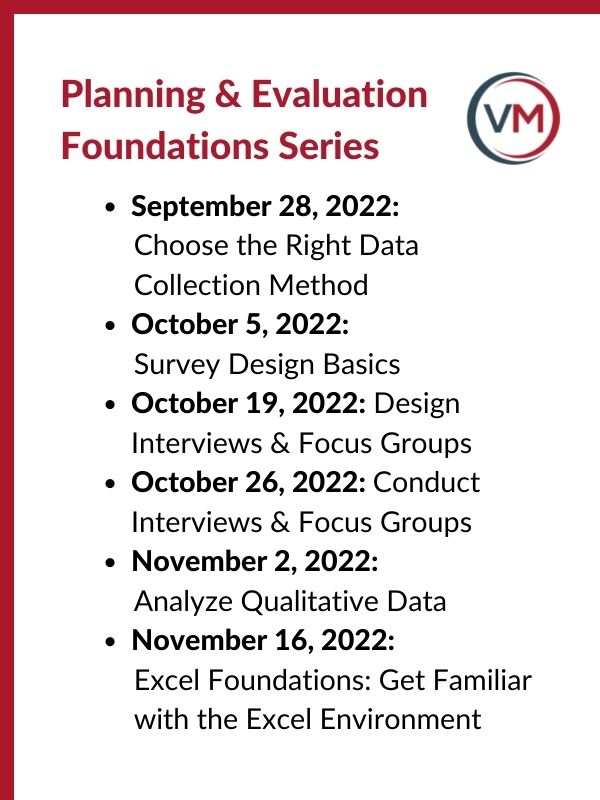 Planning and Evaluation Foundations Series
You know what you want to measure, now you need to decide who you want to gather data from and how. This series will refine your ability to design surveys, focus groups and interviews.
Workshops offered:
This series is in partnership with Leading4impact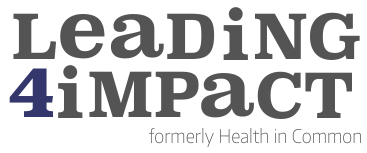 Leading4impact (formerly Health in Common) has been working with communities, organizations, and government at the federal, provincial, and municipal level, since 2007. With a reputation for providing quality planning and evaluation services, Leading4impact provides services and training virtually and in-person. Services include strategic planning, program evaluation, engagement and facilitation, and data management. Learning options explore change management knowledge and approaches to organizational and leadership development.
Analyze Qualitative Data
Qualitative data can tell a rich story about your program's progress and impact. Join us to learn qualitative analysis concepts and processes, and have an opportunity to practice coding sample data.
Learning Objectives:
The workshop will help you to:
manage qualitative data (e.g. preparing, cleaning and organizing your data)

understand qualitative analysis approaches

code and theme data
Who should take this course:
People who plan, deliver, evaluate or talk about the intended results of a program (e.g., program staff, coordinators, managers).
Facilitator Bio:
With considerable experience facilitating research and evaluation projects in the non-profit and public sector, Cassandra Montanino is passionate about helping community organizations tell their story and document success through evaluation and planning for the future. Her ability to listen and reflect ensures that different perspectives are heard.
Cassandra's experience includes policy analysis and evaluation with the provincial government, research and data analysis with the Human Rights & Health Equity Office at Mount Sinai Hospital and clinical practice social work. She brings strong skills in qualitative and mixed methods research, and facilitation and engagement. Cassandra holds a Master of Social Work from Carleton University and a Bachelor of Arts in Psychology from the University of Winnipeg. She is a certified Change Management Practitioner.
Technical requirements:
To participate virtually, you will need a computer/mobile device with internet connection, speakers and microphone. A webcam is preferred but optional.
Accommodations
Volunteer Manitoba strives to host inclusive, accessible workshops that enable all individuals to engage fully. If you require any accommodations to participate in our training, please indicate so on the registration form.
The use of scented products in workshops should be avoided to provide participants and staff with a healthy and safe environment.
Location:
Virtual
Cost:
$45.00
Facilitator:
Cassandra Montanino
---