Volunteer Awards
The Virtual Volunteer Awards Celebration
Every year, the annual volunteer awards celebrate the dedication and commitment of volunteers across Manitoba. This year's recipients are incredible examples of how volunteers impact their communities, and now more than ever we need to ensure that Manitoba's volunteers are supported and celebrated as they get back to the important work they do for all of us.
On November 18th, 2020, Volunteer Manitoba was thrilled to showcase the recipients of the 37th Annual Virtual Volunteer Awards for the first time via video. This was a unique opportunity to celebrate volunteerism, and recognize the hard work and commitment of Manitoba's volunteers at this special event! Congratulations once again to all of this year's honorees for the contributions they make in communities across our province.
We invite you to take some time to watch for yourself, and become inspired by the work being done to support communities across Manitoba. Together, let's celebrate!
---
Thank You!
For thirty-seven years, sponsors and supporters have been helping Volunteer Manitoba recognize the incredible contributions that volunteers make in our communities across the province. We are incredibly grateful for the support we have received to date, without which we would not be able to produce the Annual Volunteer Awards.
On behalf of the board and staff of Volunteer Manitoba, thank you to this year's Volunteer Awards sponsors!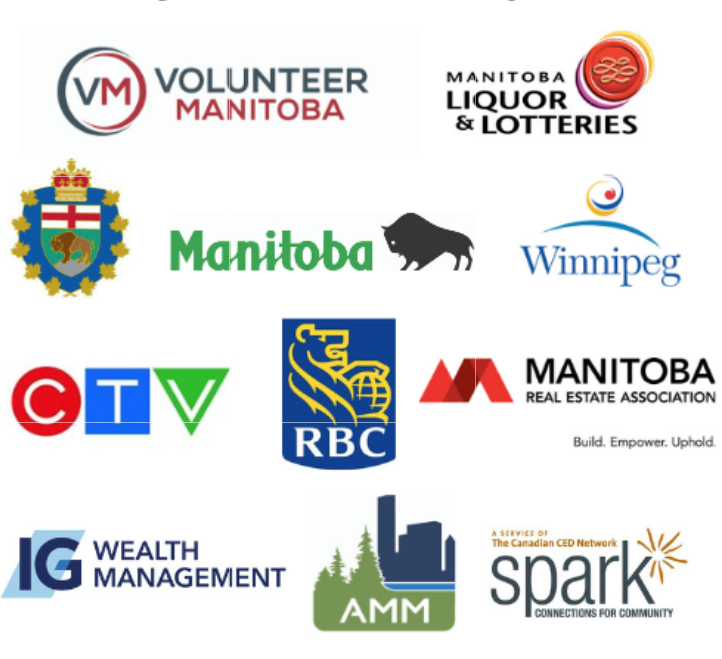 ---
Need Help?
If you have any questions about the volunteer awards, please contact:
Dawn Bourbonnais
Manager, Communications & Outreach
E: dawn.bourbonnais@volunteermanitoba.ca
P: 204.477.5180 (ext. 230)