Volunteer Awards
Congratulations to this year's Recipients!
Together with Manitoba Liquor and Lotteries, Volunteer Manitoba is thrilled to announce the recipients of the 38th Annual Volunteer Awards!
Over the course of the last year, in the midst of a global pandemic, volunteers across Manitoba have been a beacon of selflessness and optimism. They provided essential services to our most vulnerable citizens, educated and mentored young Manitobans, and supported our frontline healthcare workers.
Whether they were able to continue to volunteer in person, or if they made the shift to working virtually, all of our volunteers deserve to be recognized for their exceptional show of solidarity and their commitment to the groups, charities, and non-profit organizations in our province.
We want to thank everyone who took the time to submit a nomination on behalf of an incredible volunteer, or volunteer group. We invite all of you to join us on September 23rd for the virtual volunteer awards celebration, broadcast via Volunteer Manitoba's Facebook page.
Together, let's celebrate our volunteers and let them know that we appreciate their time and their dedication to the thousands of groups, organizations and charities here in Manitoba!
---
Thank You!
For thirty-eight years, sponsors and supporters have been helping Volunteer Manitoba recognize the incredible contributions that volunteers make in our communities across the province. We are incredibly grateful for the support we have received to date, without which we would not be able to produce the Annual Volunteer Awards.
On behalf of the board and staff of Volunteer Manitoba, thank you to this year's Volunteer Awards sponsors!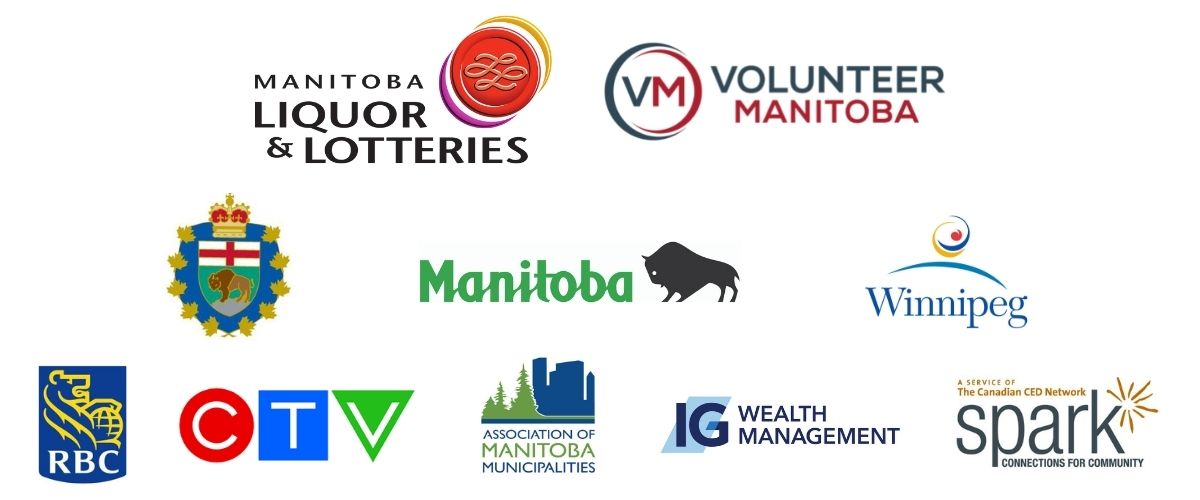 ---
If you have any questions about the volunteer awards, please contact:
Dawn Bourbonnais
Manager, Communications & Outreach
E: dawn.bourbonnais@volunteermanitoba.ca
P: 204.477.5180 (ext. 230)