Volunteer Awards
The Annual Volunteer Awards
November 18, 2020
Club Regent Events Centre, 1425 Regent Ave W
Doors open at 5 pm, Dinner begins at 6 pm
Tickets are $75
The Nomination Period for the 37th Annual Volunteer Awards is now closed.
---
Volunteer Manitoba's Response to COVID-19
After much consideration, and as a precautionary measure, Volunteer Manitoba has decided to postpone all of our training, community outreach and our annual awards dinner in response to the evolving public health situation with COVID-19. The new date for the 37th Annual Volunteer Awards Dinner is November 18, 2020.
Please click here for more information.
---
To find out who this year's deserving recipients are, please click here to see the Winners of the 37th Annual Volunteer Awards! We look forward to sharing stories about your service to your communities in the coming months, and celebrating with you in November!
For over 40 years, Volunteer Manitoba has proudly promoted, supported and celebrated community engagement in Manitoba and we are thrilled to be able to recognize the hard work and commitment of Manitoba's volunteers at the 37th Annual Volunteer Awards Dinner.
Every year, thousands of volunteers across the province dedicate their time to the many non-profit and charitable organizations here in Manitoba. Without the help of these tireless individuals and groups, many of our non-profits, community groups and charities would no longer be able to provide supports and services to thousands of people across the province.
---
Thank You!
For thirty-seven years, sponsors and supporters have been helping Volunteer Manitoba recognize the incredible contributions that volunteers make in our communities across the province. We are incredibly grateful for the support we have received to date, without which we would not be able to produce the Annual Volunteer Awards Dinner.
On behalf of the board and staff of Volunteer Manitoba, thank you to this year's Volunteer Awards Dinner sponsors!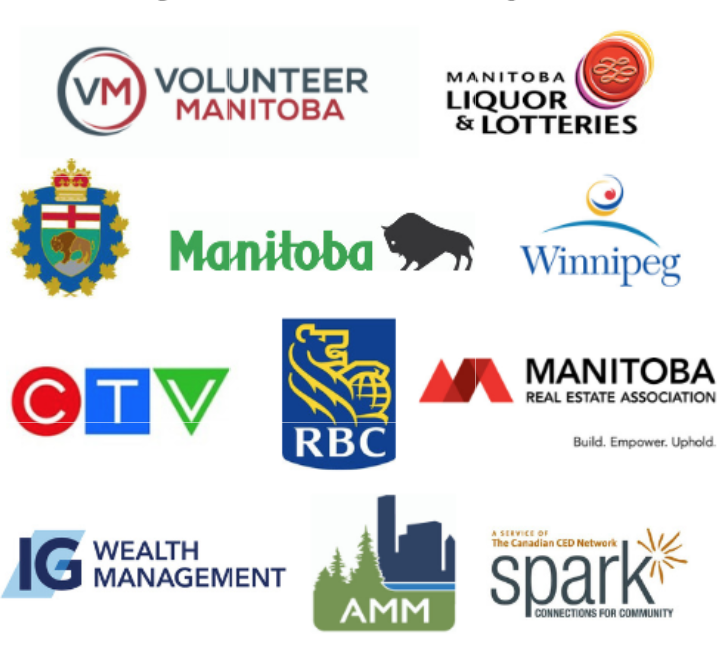 ---
Need Help?
If you have any questions about the volunteer awards, please contact:
Dawn Bourbonnais
Manager, Communications & Outreach
E: dawn.bourbonnais@volunteermanitoba.ca
P: 204.477.5180 (ext. 230)
---
Photos from the Annual Volunteer Awards Dinner can be seen on our Facebook Page!