Scholarships and Bursaries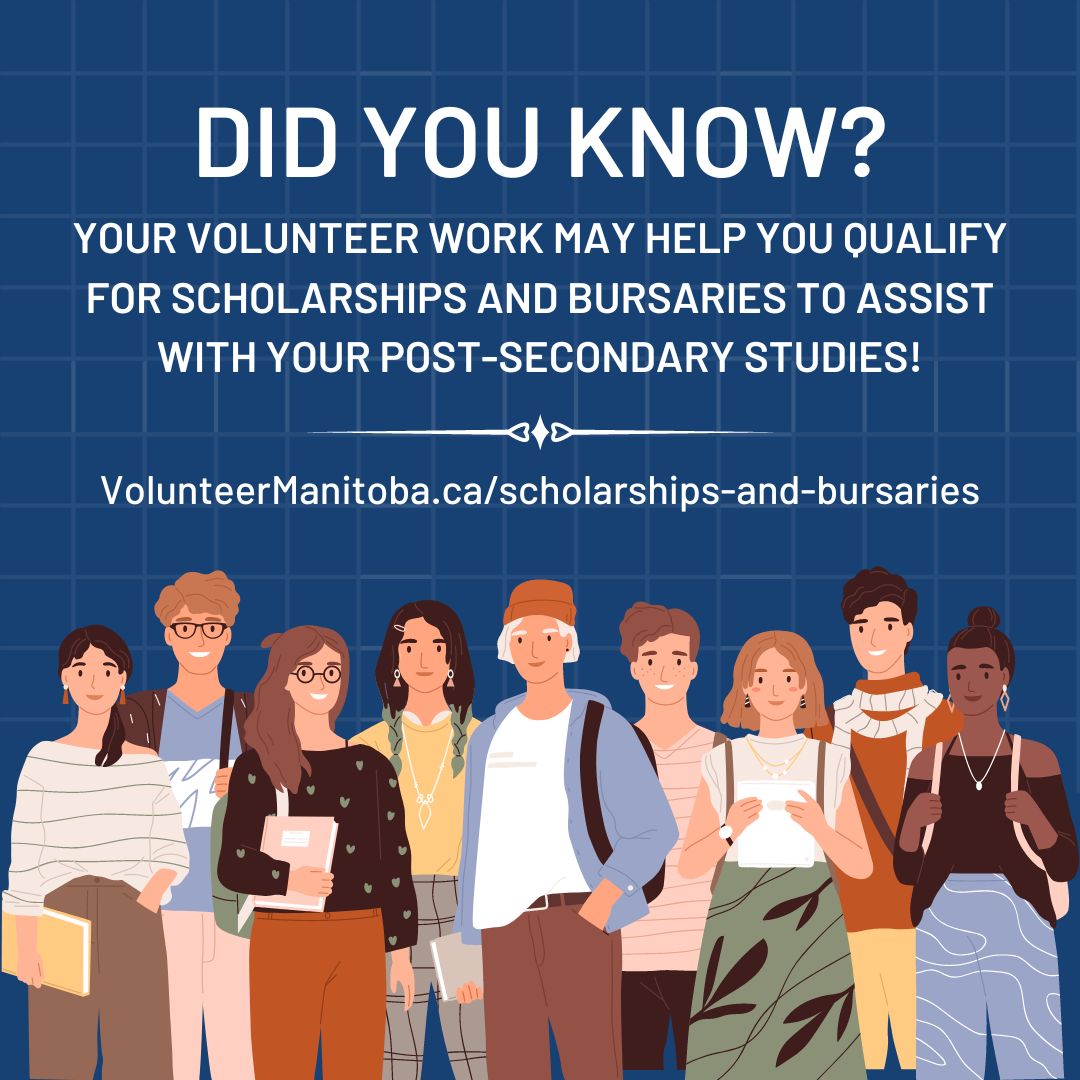 Did you know that your volunteer work may help you earn money for your post-secondary studies? There are a lot of scholarships available to students who have chosen to spend their free time helping out others in their communities by volunteering.
Here is a list of scholarships and bursaries available to students in Manitoba:
The All Seniors Care Scholarship Fund
Futures Forward Tuition Waiver Program
Hershey Heartwarming Project Action Grants
Jewish Foundation of Manitoba - Scholarships
My Inspiration Higher Learning Fund
Project Learning Tree Canada Green Mentor Program
Storwell Foster Children Bursary Program
TD Canada Trust Scholarship for Community Leadership
University of Manitoba Leaders of Tomorrow Scholarships
The University of Winnipeg Entrance Awards
Please contact each individual organization for more information on their programs and services.