Leadership for Westman Non-Profit Professionals
November 16, 2022 12:00 AM
Leadership for Westman Non-Profit Professionals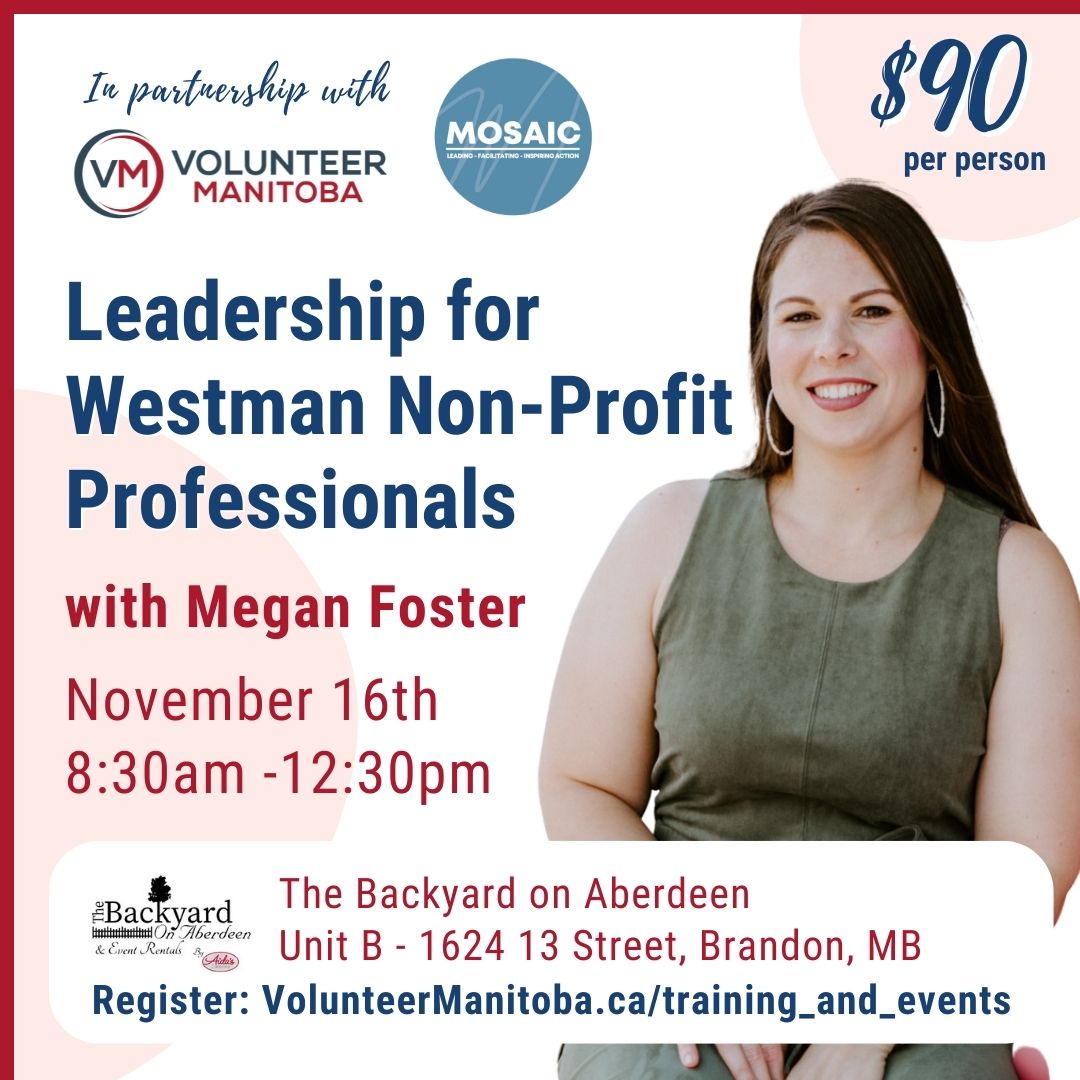 Calling all Westman non-profit professionals! We have partnered with Megan Foster at Mosaic to bring you this workshop designed to help you with your leadership development.
This course was developed specifically for non-profit professionals, to equip them with the skills to help them improve the effectiveness of their organizations. The non-profit sector is complex, dynamic, and very rewarding and to be relevant, leaders need to keep their skills fresh and network with each other.
As a participant, you can expect to participate in an engaging, interactive and relevant morning of learning. You will have an opportunity to network and exchange ideas with other non-profit professionals and participate in discussions around current challenges and obstacles facing the sector. Together you will share strategies for creative problem-solving (on a budget!) and identifying techniques to support personal well-being while facing competing priorities.
7:30 am - 8:30 am - Breakfast and networking
8:30 am - 10:15 am - Workshop Block
10:15 am - 10:45 am - Networking Break
10:45 am - 12:15 pm - Workshop Block
12:15 pm - 12:30 pm - Mosaic Engagement & Volunteer Manitoba Closing
Who should take this course:
Executive Directors, Program Managers and Board Chairs in the Westman area.
Facilitator:
For more than a decade, Megan Foster has been leading individuals and organizations through energetic, interactive facilitation to generate action-based solutions. Now cializing in organizational culture development and strategic planning, she began her professional career in the high-energy world of revenue development where she quickly understood the importance of creative problem solving to overcome obstacles. Megan has been described as friendly, supportive, and driven and her style of facilitation is constantly referred to as engaging, creative, and fun. She is passionate about helping leaders inspire and energize their team members. As the founder of Mosaic Engagement, she is on a mission to motivate organizations to harness the expertise and creative power within their own team. Learn more at MosaicEngagement.ca. Outside of work, Megan has a Masters in Leadership Studies from Royal Roads University. She enjoys the challenge of maintaining fresh and current content and learning from every session she leads.
Location:
In Person: This workshop will be held at Unit B - 1624 13 Street, Brandon Manitoba (The Backyard on Aberdeen)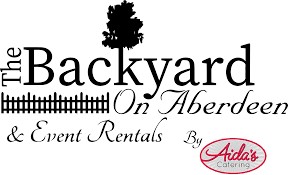 Accommodations - In Person Events:
Volunteer Manitoba strives to host inclusive, accessible workshops that enable all individuals to engage fully. If you require any accommodations to participate in our training, please indicate so on the registration form.
Because the chemicals in scented products make some people sick, Volunteer Manitoba requests that our participants not wear any perfume, cologne, aftershave or other fragrances that can affect others.
Location:
Unit B - 1624 13 Street, Brandon Manitoba (The Backyard on Aberdeen)
Brandon MB R7A 4S8
Cost:
$90.00
Facilitator:
Megan Foster
---