Guidelines and nomination process
Please note: the next edition of Volunteer Manitoba's Annual Volunteer Awards will be held in April of 2024!
More information coming soon!
---
Every year, Volunteer Manitoba recognizes the exceptional work being done by Manitoba's volunteers at our Annual Volunteer Awards celebration.
Nomination Period
The nomination period is TBA. Please visit /awards.php to access the online nomination forms for each award category.
Nominations for all of the volunteer award categories must be submitted online. The online application forms asks 3 questions about the individual or group's volunteer work, and there is no limit on how long or short you'd like your answers to be;
About the nominee - a summary of their volunteer work (the activities, projects, training, etc. that they were involved with)
Reason for the nomination - describe why you feel the nominee should be recognized for their work.
Benefits to the community - what was the impact of their volunteer work on the larger community
Awards Criteria
Nominations for the Annual Volunteer Awards are accepted from any individual or organization that would like to recognize the impact a volunteer has made on the community. Nominations must identify an individual nominee for their volunteer work, and highlight the unique contributions this person has made to improve their community.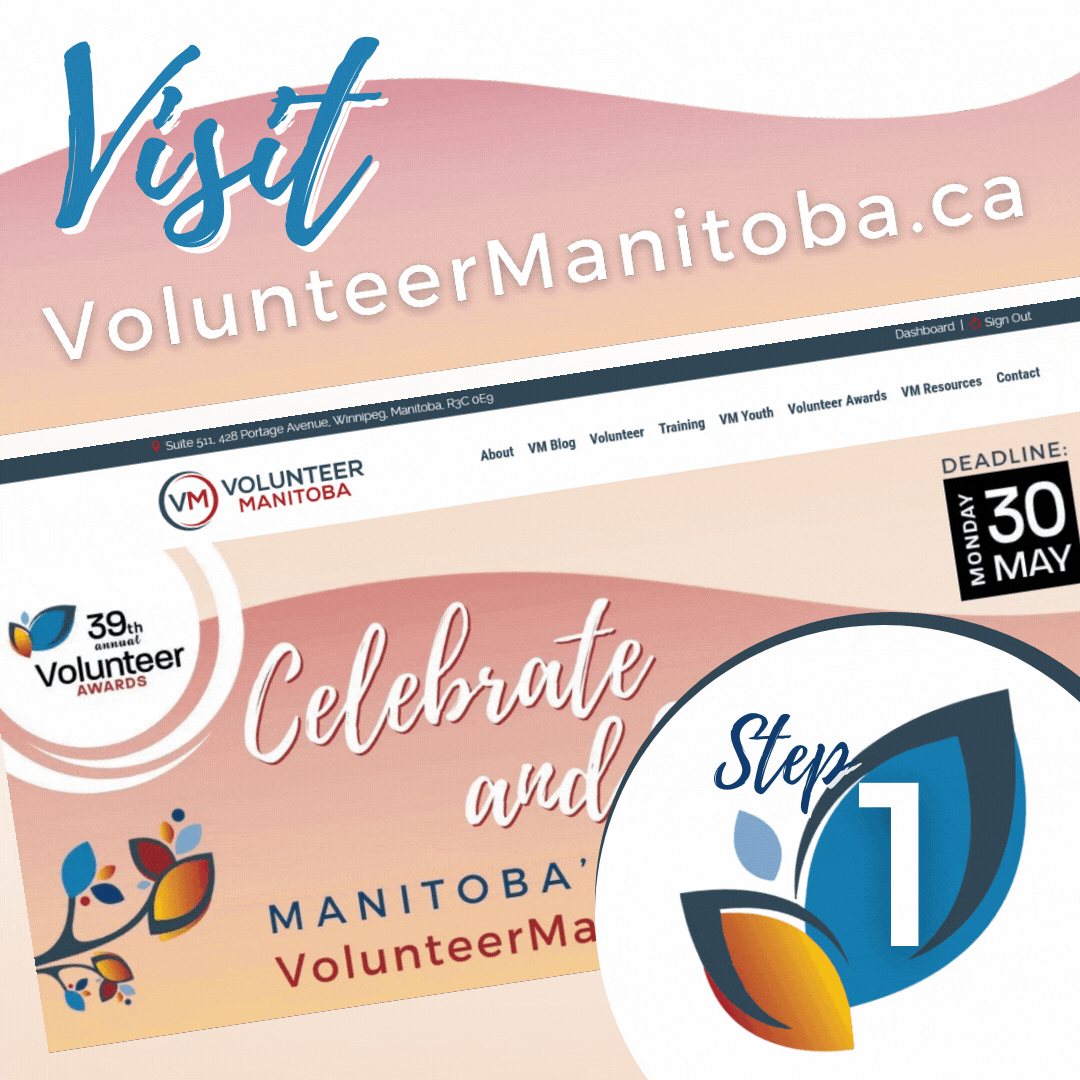 Please click here to view the Volunteer Awards Terms and Conditions.
Tips for your Nomination
If you are thinking of nominating someone, here are some tips on how to best describe why your volunteer should be one of the people chosen to receive an award!
Be clear about why your volunteer nominee stands out above the crowd
If we could, we would give an award to everyone who is nominated every year but we only have 11 award categories to choose from. Each of those award categories has their own jury and it's incredibly challenging for them to decide which nominees should receive an award. In the past, people have been chosen for many reasons - for the much needed role they played in the community, or with an organization, for their courage in overcoming personal challenges, for the commitment they've shown, for their incredible leadership skills, or for any other reason that stood out to the jury members. So don't be shy! This is the perfect time to express what makes your nominee so special and how they have gone above and beyond to help their community.
Setting the scene and providing some background on the volunteer is a great way of helping the judging panel better understand the nominee and their volunteer work. For example, mentioning that Sarah is a newcomer from Dubai and has only been in Winnipeg for a year but has made a lot of impact in a short amount of time, or that Bryan became involved in volunteering for an animal shelter after rescuing a stray cat one winter, or that Danielle works 50 hours a week as a nurse at a local hospital but still manages to find the time to volunteer weekly, will help the panel create a picture of the volunteer in their mind and understand the story of their volunteer efforts.

Numbers make a Difference
When reading a nomination about a volunteer, and the work they have done, it's very helpful to have a statistic or two to back it up. For example, if you've had a volunteer who has tutored marginalized youth for the past 15 years you could mention how many hours they have dedicated to helping young people improve their outcome. Or if you have a volunteer who has raised money for an organization, you could mention how much they have raised through their efforts. These facts and figures help paint a picture for the jury and shows the impact the volunteer has had and how hard they have worked.

Explain the ripple effect of the volunteer work
You'll be asked about the impact of the volunteer's contribution, so be sure to not only mention the immediate effects but also the wider impact. What were things like before the volunteer joined? How has your organization or the community improved since the volunteer's involvement? What positive things happened to the clients since your volunteer helped them? It's one thing to say that Ali's role as a fantastic Support Group Facilitator led to more people attending the group, but it's quite another to say that one of the attendees went on to secure her first job in five years because of the self confidence he instilled in her and that another was able to rebuild his troubled relationships with his family because of Ali's support.

---
Need Help?
For assistance with your nomination, please contact us at 204-477-5180 or email awards@volunteermanitoba.ca
You can also download our Nomination Letter Template to help you with your nomination.