Mayor's Volunteer Service Award
35th Annual Volunteer Awards
Thursday, April 19, 2018
Victoria Inn
Deadline for nominations is
Friday February 2, 2018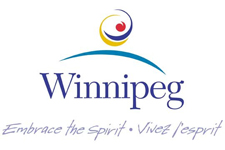 Call for Nominations
City of Winnipeg Mayor Brian Bowman invites you to nominate deserving individuals or community groups for the Mayor's Volunteer Service Awards. These awards have been created to honour individuals, agencies and organizations that have made outstanding contributions to our City through volunteer service.
"Volunteers are key to a strong community," said Mayor Brian Bowman. "Their generosity in providing time, talents, skills, and goodwill not only helps build a stronger City, but also makes Winnipeg a place we can all be proud to call home. I'm honoured to celebrate citizens who make our city better through volunteerism."
The Awards, which are the result of a cooperative effort between the Office of the Mayor and Volunteer Manitoba, will be presented by Mayor Bowman at the Annual Volunteer Awards Dinner on Thursday, April 19, 2018 at the Victoria Inn Hotel & Convention Centre.
Who is Eligible for the Award?
Any individual living in Winnipeg, or any Winnipeg-based agency or organizations engaged in volunteer activities benefiting the community may be nominated for an award. A total of five awards will be presented. Nominees should have demonstrated one or more of the following characteristics:
Imagination or extraordinary effort in volunteer activities
Long-term commitment to improving community life
Leadership or enthusiasm that energizes other members of the community
Nomination Requirements
Your nomination will be the only information available to the judges to describe how your nominee has benefited the community. Please include the following information:
Community Need Addressed
Describe the importance of the volunteer activity to the overall well-being of the community.
Was an unmet community need addressed? Was a community program created where one did not formerly exist? What was the major benefit to the people in the community?
Individual Attributes
Describe some of the attributes of the individual volunteer, agency or organization that helped achieve success.
Does the individual, agency or organization show great determination? Have you noticed an ability to bring people together for a common goal? What characteristics or attributes do you think have helped to achieve the goals that have been set?
How to Apply
If you wish to apply online, fill out the online form below.
You will be asked to limit supporting documents to two pages. If more than two pages are received, the judges will consider only the first two.
If you wish to send your entry by mail, please ensure it is postmarked by midnight, February 2, 2018 and send to:
Volunteer Manitoba
Unit 410 - 5 Donald Street
Winnipeg, MB R3L 2T4
Nomination Forms