Mayor's Volunteer Service Awards
39th Annual Virtual Volunteer Awards
Saturday, October 1, 2022
Stay tuned for more information!
Deadline for nominations is
Sunday June 5, 2022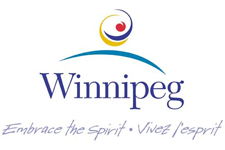 City of Winnipeg Mayor Brian Bowman invites you to nominate deserving individuals or community groups for the Mayor's Volunteer Service Awards. The Mayor's Volunteer Service Awards were created to honour individuals, agencies and organizations that have made outstanding contributions to the City of Winnipeg through volunteer service.
"Volunteers are key to a strong community," said Mayor Brian Bowman. "Their generosity in providing time, talents, skills, and goodwill not only helps build a stronger city, but also makes Winnipeg a place we can all be proud to call home. I'm honoured to celebrate citizens who make our city better through volunteerism."
Eligibilty Criteria
Any individual living in Winnipeg, or any Winnipeg-based agency or organizations who are engaged in volunteer activities that benefit the community may be nominated for an award.
Nominees should have demonstrated one or more of the following characteristics:
Imagination or extraordinary effort in volunteer activities
Long-term commitment to improving community life
Leadership or enthusiasm that energizes other members of the community
Please note, City of Winnipeg employees are not eligible for a Mayor's Volunteer Service Award.
How to Submit a Nomination
Complete the online nomination form (see below)
Attach to the online form any supporting information you wish the jury to review. This could include: supporting letters (no more than 2), newsletter clippings (please submit only information pertaining to the nominee, and not a full newsletter), media coverage, or photos.
Please note, you can only upload one attachment so please combine your information into one document. If you are not able to do so, please email additional information to awards@volunteermanitoba.ca and include the nominee's name and the award category in the subject line.
Judging
An independent panel of judges reviews all nominations and will select the award recipient(s). If selected as a recipient, nominees will be notified in early June.
Nomination Forms