Lieutenant Governor's Make a Difference Community Awards
36th Annual Volunteer Awards
Thursday, April 11, 2019
Club Regent Events Centre - 1425 Regent Ave W Doors Open at 5pm, Dinner begins at 6pm
Deadline for nominations is
Friday February 8, 2019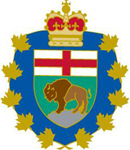 Launched on the occasion of the International Year of Volunteers 2001, the Lieutenant Governor's Awards recognize individuals for their exceptional contributions to the community through voluntary service.
Having spent many years in the voluntary sector, Her Honour, The Honourable Janice C. Filmon, C.M., O.M., Lieutenant Governor of Manitoba, celebrates volunteerism as one of the pillars of a strong society and recognizes that service to others is a major component of a healthy community. Volunteerism fosters the development of leadership, compassion and selflessness; fundamental for continued growth and sustainability of our already vibrant province.
The first level of the award is the Lieutenant Governor's Make a Difference Community Award. This award is presented to six individuals from throughout the province of Manitoba. From these recipients, one will be chosen to receive the Lieutenant Governor's Vice-Regal Volunteer Award.
The awards will be presented by the Lieutenant Governor at the Annual Volunteer Awards Dinner on Thursday, April 11, 2019 at the Club Regent Events Centre in Winnipeg.
Eligibility Criteria
The Lieutenant Governor's Make a Difference Community Awards will be presented to individuals who have embodied the spirit of volunteerism and have made a lasting and meaningful contribution through their volunteer activities to one or more of the following:
Their communities.
Charitable or non-profit organizations and groups.
Community boards, associations, or groups.
Public institutions (arts, education, correctional, health, libraries).
Faith-based groups.
Eligible nominees must:
Be living residents of Manitoba who have been actively involved in volunteer service, and encompass the spirit of volunteerism in their daily lives, striving to inspire others.
Contribute significant time and service to the community without any remuneration or compensation for their efforts.
Through their service, provide their peers, colleagues and community at large with a better understanding and appreciation of the importance of volunteerism.
How to submit a nomination
Complete the online nomination form (see below)
Attach to the online form any supporting information you wish the jury to review. This could include: supporting letters (no more than 2), newsletter clippings (please submit only information pertaining to the nominee, and not a full newsletter), media coverage, or photos.
Please note, you can only upload one attachment so please combine your information into one document. If you are not able to do so, please email additional information to awards@volunteermanitoba.ca and include the nominee's name and the award category in the subject line.
Judging
An independent panel of judges reviews all nominations and will select the award recipient(s). If selected as a recipient, nominees will be notified in early March.
Nomination Forms