MB 150 Youth Program Photo Gallery
Meet the MB 150 Youth Ambassadors!

Julia Hutlet
For her Manitoba 150 project Julia showcases her community of the Manitoba Métis and the importance of their presence in Manitoba. With her story, she reminds Manitobans of how our province came to exist through a confederation with Indigenous Peoples.
"I chose the Métis community because it is very important community to me, but also because the Manitoba Métis help found Manitoba in 1870," says Julia. "With all of this history it is very important to reflect on the past as we look to the future on this 150th anniversary and see what else it holds."
Julia's video, "Manitoba 150: Métis identity," focusses on beadwork, which is central to Métis culture and tradition. "Since the Métis became a nation officially after the battle of seven Oaks, the Métis people continuously beaded to demonstrate wealth, love, and that they are good partners in trade," she says.
In Métis beadwork each flower is connected to a series of vines. "Not only is this based on tradition," says Julia, "but I feel as though as this method creates a sense of community and belonging among all of the flowers, showing that each part belongs."
After 1870, beadwork and other Métis practices were in danger of being lost because many Métis, particularly those who were fair-skinned, would hide their identity to avoid being subject to racism. "This caused a lot of Métis culture and tradition to be forgotten throughout the years," says Julia.
More recently, Métis culture is enjoying a renewal as Métis youth are embracing their culture and language and learning about their past. Beadwork circles have formed as a way of building a strong sense of community among Métis. "Although there is a lot of healing that needs to be done," Julia says, "Métis people can continue to heal on their own terms through beadwork."
---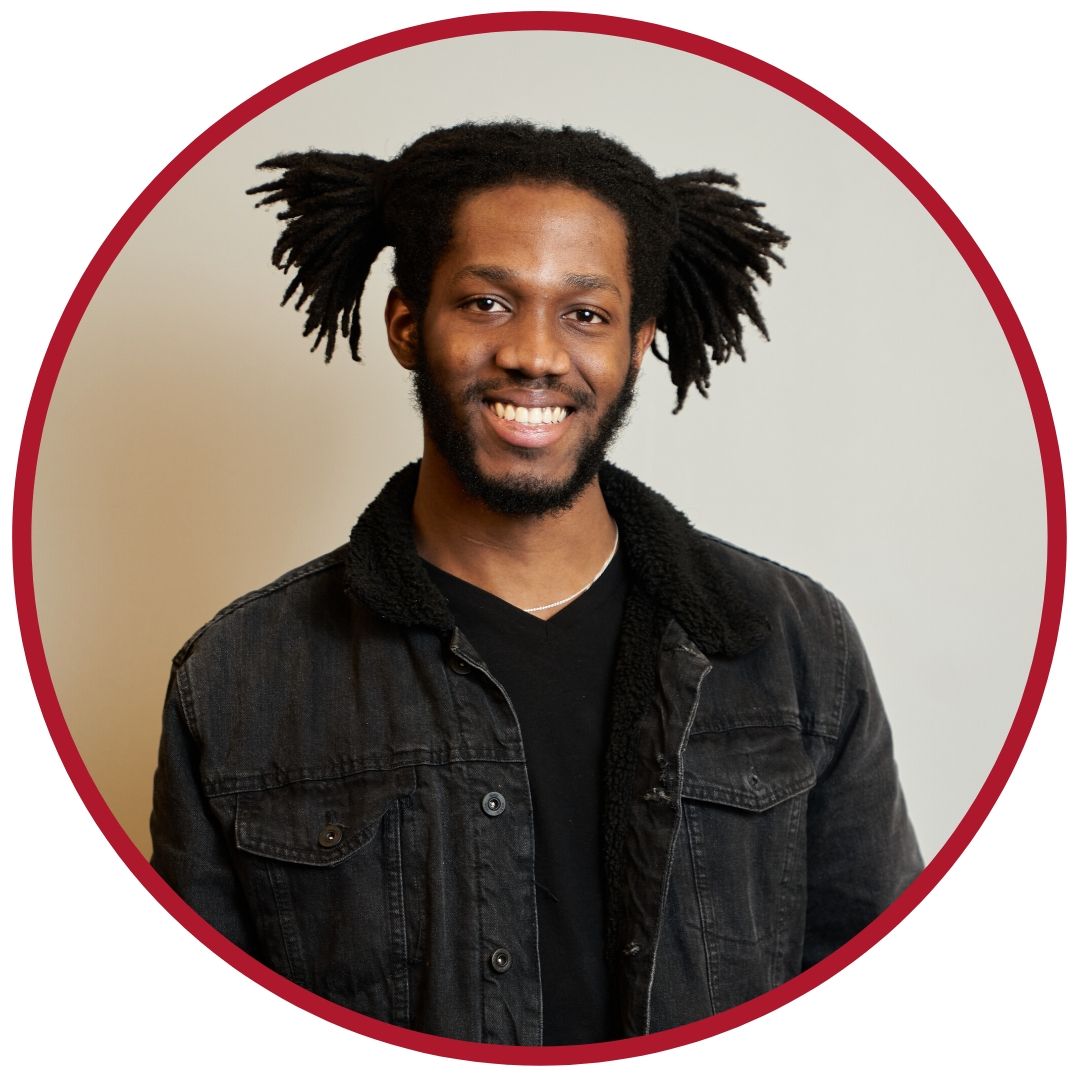 Nnamdi Oguchi
Nnamdi is originally from Nigeria and came to Winnipeg when he was 17. His Manitoba 150 project showcases the Winnipeg Newcomer Sport Academy, a non-profit organization that brings newcomer youth together through sport to help them find a sense of belonging in their new communities. He hopes his story can help future generations of newcomers to Manitoba.
In his video, Nnamdi shows how the Academy offers young people not only a place for exercise and fun but also an opportunity to make new friends. And through this, says Nnamdi, "they get more comfortable being in a new society."
There are also practical life lessons to be gained from sports, for the youth and the organizers alike. For example, ice skating is new to many newcomers, but Canadians might take for granted that everyone knows how to dress for the cold. Michael Kananoja, one of the organizers says, "One day I got asked, 'Hey what do you wear when you go out skating?' And I said, 'Oh well, you just wear something warm.' And I'll never forget, one of the girls showed up in shorts. Sports can teach you so much!"
Nnamdi came to the city before the Winnipeg Newcomer Sport Academy existed. "If it had been here when I moved to Winnipeg," he says, "it would've really assisted in adjusting me to Winnipeg and how things work over here, where to go to meet new kids, to not feel lonely and to just be thinking about only work and school... I love the work they're doing and I would really love to see the organization grow."
---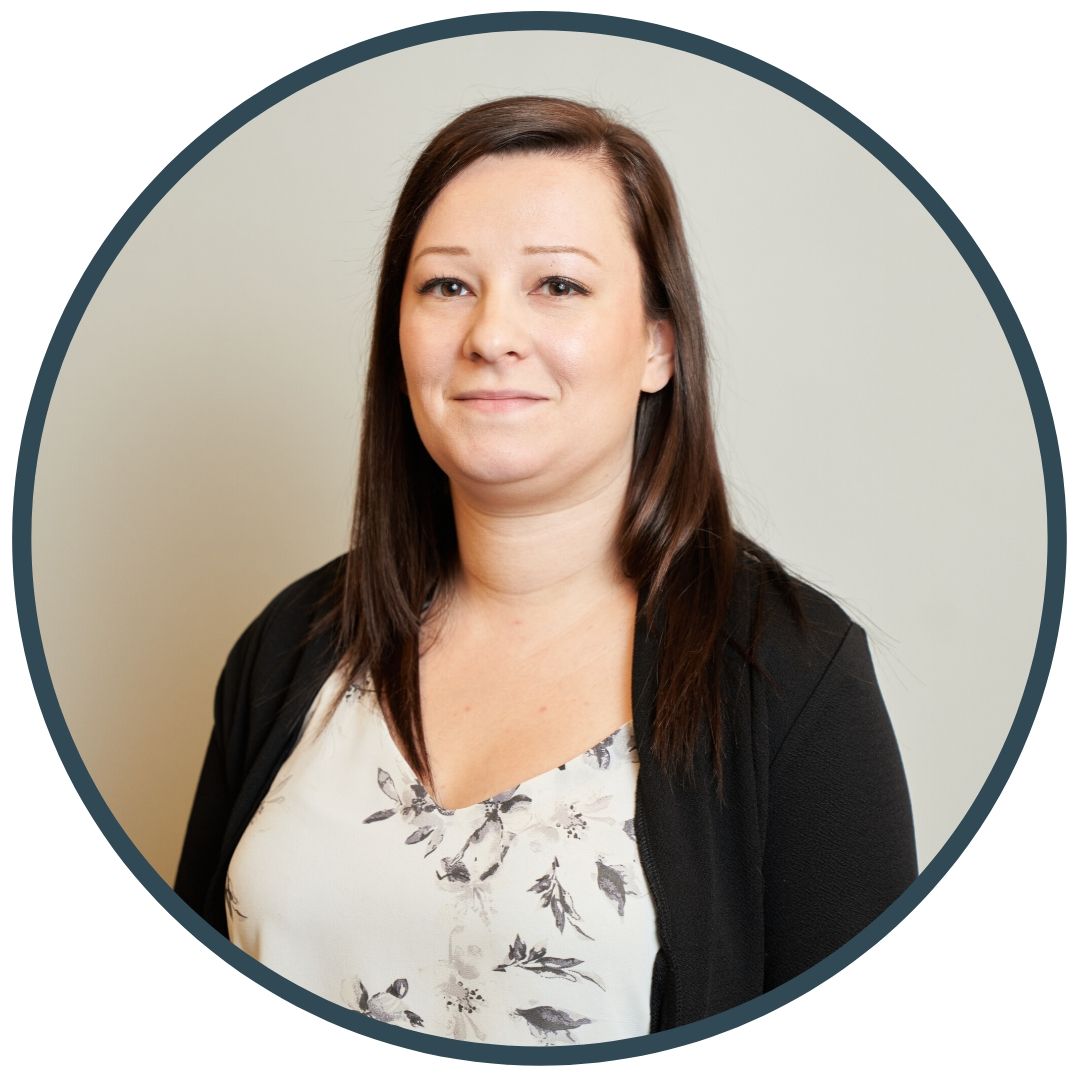 Carly Chartier
Carly is an active volunteer in her home community of Selkirk, Manitoba. A graduate of Red River College, she now works in administration and human resources at the Selkirk Friendship Centre and is "an all-around community resource worker." She identifies as Métis and non-status.
For her Manitoba 150 project Carly has created a website that showcases the many volunteer groups and organizations that make up the fabric of Selkirk and surrounding areas. "Common Unity: A Degree of Appreciation" highlights the diversity of these communities, while also celebrating what they share in common. She calls it "Common Unity" because many people in Selkirk work and volunteer together on multiple shared projects. She added "A Degree of Appreciation" because everyone in Selkirk knows each other-on some level-and shares their appreciation of each other.
Carly's website profiles Community Builders-people and the work they do to contribute to building community in Selkirk and the Interlake. She also highlights Volunteer Manitoba and the Manitoba 150 Youth Ambassadors and sponsors. To keep the momentum going on her project, Carly invites visitors to "Common Unity" to submit profiles of other community builders. See her website here: https://carly-chartier.wixsite.com/mb150ya
---
Tatiana Palacio Ceron
Tatiana is a newcomer from Colombia and a student-athlete at the University of Manitoba. As a Youth Ambassador, she hopes her personal journey will inspire other youth to pursue their passions.
Tatiana remembers that, from early on, she wanted to explore the world. "I always wanted to learn from different cultures, and to get out of my comfort zone," she says. After travelling through South America, Tatiana visited her uncle in in Manitoba. "Here I found more opportunities to study plus chances to play soccer, which is my biggest passion. My uncle proposed to me to stay in Canada and I accepted."
Her journey was not over yet. Tatiana then had to earn enough money not only to study in Canada, but also to help her family back home. "I ended up working in the USA as many, many Latinos do, long days of 10 or more hours of continuous hard work."
When Tatiana's study permit was approved, the money she'd saved wasn't enough to get to Canada. This was where her family and friends stepped in. "As soon as my relatives knew that I got the Canadian study permit, all of them helped me financially and emotionally and so did my best friends. Their generosity is incredible."
Once she arrived here, Tatiana's life changed drastically. "As an immigrant you don't know what to expect from the people, the place you choose to live, the culture, the food, the transportation system." Tatiana remembers feeling "lost, broke, frustrated, sick and alone homesick and alone."
"Everything wasn't going to be beautiful of course," she says. "But my grandma taught me a huge lesson: If any situation in life scares me, I must face it and never step back until I learn how to deal with it. And that is exactly what I'm doing day by day. Soccer, my dreams, my family and the ones I inspire, kept me going, especially in those hard days. TBS, or temporary bad situations, as I call them, only open the way for many great experiences to come."
---
Oke Ojekudo
Oke's Manitoba 150 project spotlights women in her Nigerian Canadian community in Winnipeg. With her video High Heels... Higher Goals! Oke showcases women in her community who have found success through years of hard work, determination and overcoming failures.
Oke begins her story with Busayo, a Nigerian woman "who were never really wanted to move to Canada when her husband first brought up the idea. "Busayo had a feeling the whole moving thing wouldn't be easy," says Oke. "And, for sure, the first few months here were very tough for her, especially with two young kids and being pregnant with her third, and her husband trying to find a full-time job."
Busayo and her husband had little information about services for new Canadians, such as child and maternity benefits and employment and housing assistance. Despite this, Busayo was able to go back to school and study engineering at Red River College. This spring, when the COVID-19 pandemic struck, Busayo put her studies on hold to care for and home-school her three boys full time. Nevertheless, she is hopeful she will finish her program and start a new career soon. Meanwhile, she and her husband have finally bought a house. Looking back, Busayo says she is happy she moved to Canada and wouldn't have it any other way.
People can learn more about Busayo's story and those of other Nigerian women in Winnipeg by following High Heels... Higher Goals! on Instagram. By telling their stories of courage, strength and resilience, Oke aims to inspire all women to follow their dreams.
---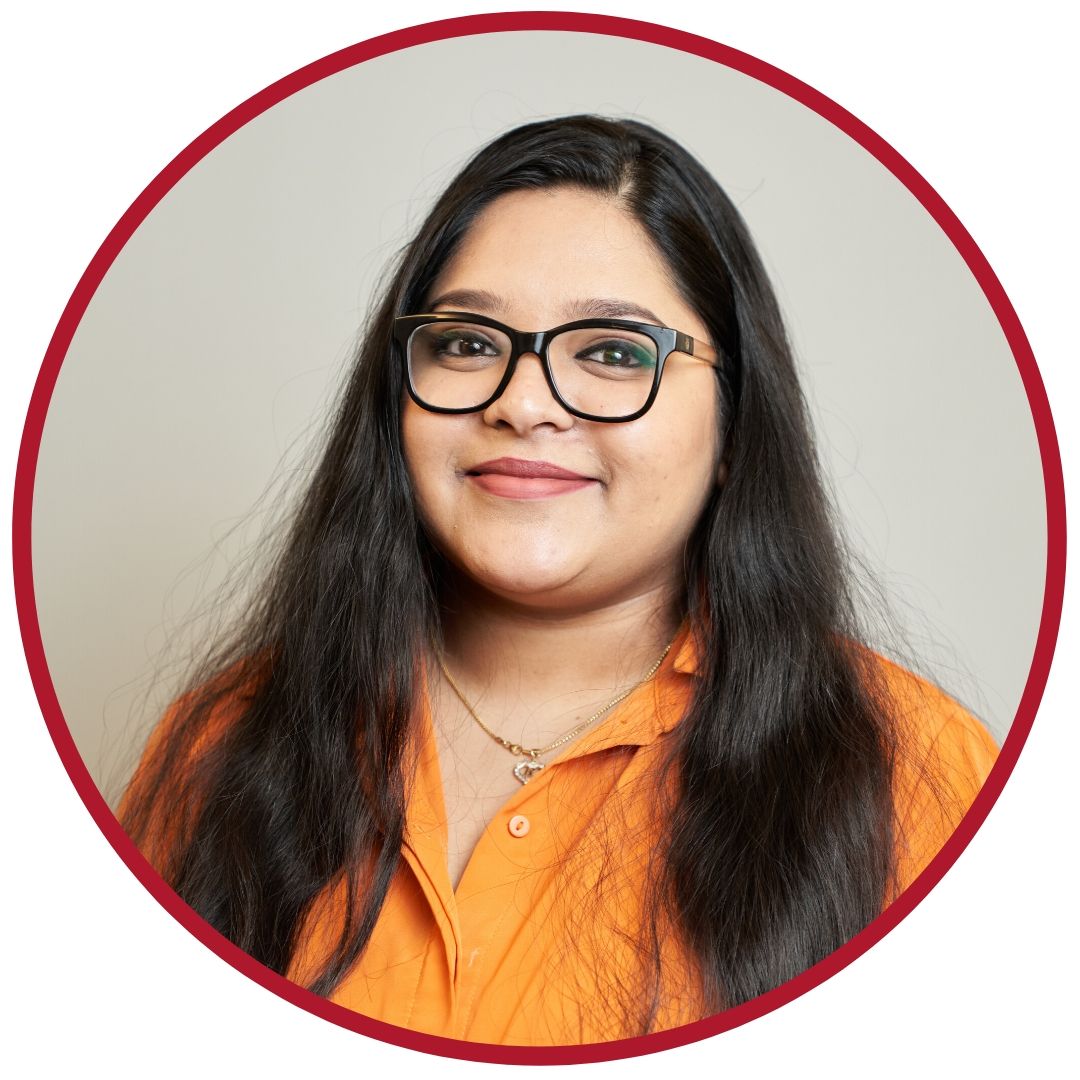 Pooka Krishna
Pooja's experience as a newcomer in Manitoba has allowed her to see the cultural differences between Canada and her country of birth. With her story, she hopes to create awareness about the long-term mental and emotional effects that sexual assault victims face. Pooja wants to help break the silence and encourage survivors and others to work together to address this issue.
"When I was chosen to be a Manitoba 150 Youth Ambassador, all I knew then was that I had to interview a few community builders and showcase them," says Pooja. "But little did I know that this was going to be a life-changing experience."
Pooja decided to focus on the community of sexual assault survivors in Manitoba-at first saying she chose this topic because someone close to her was a survivor. But in the process of talking with others in this community, Pooja says, "I gained the courage to speak up and say that I belong to this community of survivors."
With her story, Pooja recounts her own experiences of childhood sexual abuse and its lasting impacts on her life. She also describes how she gained the courage to keep on with her own healing: by talking with women in Manitoba who have experienced that trauma and have created organizations to help other survivors.
"By sharing my story, I want you all to be a storyteller of your own lived experiences, so that you don't have to take the longest walks alone," Pooja says. "As we reflect on our Manitoba community, we are a mosaic of stories, a history that is both inspiring and challenging, comforting and traumatic, simple and complex. We can only be stronger when we choose to use our stories to move forward in this world."
---

Hilary Wong
As a newcomer, Hilary has developed her identity in Canada through volunteering. In her Manitoba 150 project, Hilary looks at how young newcomers handle cultural differences and find their place, their identity, in Manitoba.
In the words of three newcomer youth, including herself, Hilary describes the scope of the many challenges they face. They have to absorb a new language, culture and environment, which involves everything from surviving winter to dealing with racist attitudes. They are trying to hold onto their own cultures while adapting to a new one. And they manage this while dealing with issues that young people ordinarily face-issues of identity and belonging, of finding their place in the world.
As one woman says, "There are several challenges just as a newcomer, generally, and then you mix it in with youth and you're just like, okay, you're trying to figure it out, life first, and then you're trying to figure out a new culture, a new identity. To understand yourself, really."
Navigating these challenges takes considerable resilience.
Hilary remembers that she reacted to her challenges at first by trying to "blend in." Then, she says, "I had this inspiring conversation with a mentor of mine when I first started working. He said to me 'Hilary, you are from another country, you have all kind of uniqueness. And why do you see it as weakness instead of a strength? Why are you trying to blend in instead of embracing it?'"
Hilary began embracing her uniqueness by volunteering, which helped her make connections with people of other cultures, and also helped her find her place in her new home. "The most important part is you make friends. And you see we are all willing to help one another... It's also a chance for us to celebrate our diversity and commit to make changes to make our community even better."
---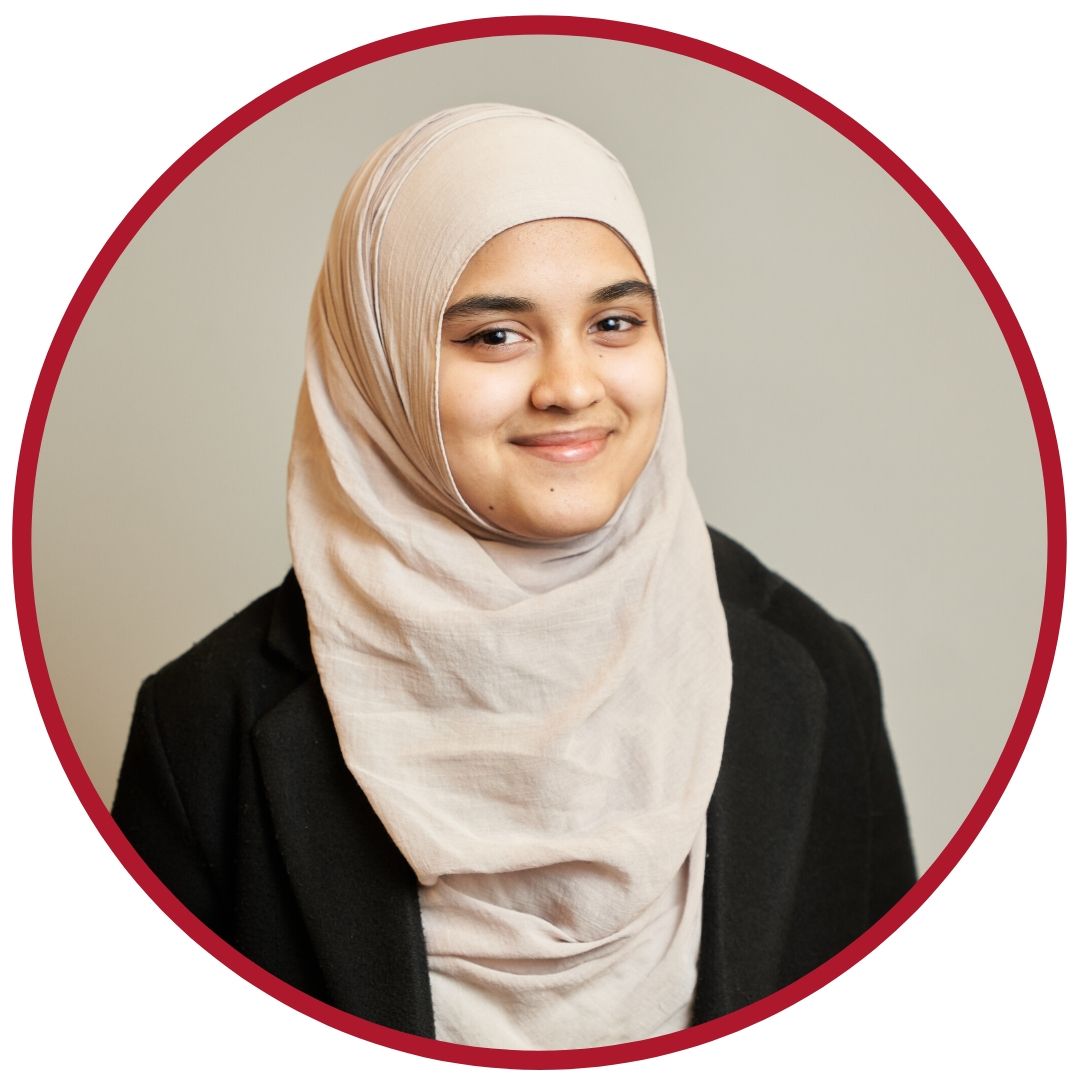 Azka Ahmed
Azka's story focusses on the Muslim holy month of Ramadan and celebration of EID, and how this year's celebration was different from all others. She hopes her telling of this story will help Manitobans learn more about Muslim culture and their community in Winnipeg.
"Muslims prepare all year for the holy month of Ramadan, 30 days of fasting from sunrise to sunset, refraining from eating and drinking," Azka says. "Fasting during Ramadan marks a time for gratitude, to sympathize with those around the world who are who are starving and hungry, to give charity and to seek forgiveness."
On EID, the day that marks the end of Ramadan, the entire community gathers together. "Here in Winnipeg, thousands upon thousands of Muslims gather on EID at the RBC Convention Centre," says Azka. "We perform morning prayer, we exchange greetings, gifts, and invitations. We dress up in the finest clothes from countless countries and of all different cultures. The diversity of the community shines through."
This year, however, EID was different. With COVID-19 spreading across the globe, visiting was prohibited, and the largest gathering of the year for the Muslim population was canceled. For some the isolation during this time was very difficult, while others found it an opportunity "to reflect on themselves, seek forgiveness, and set goals for themselves for the future that ahead," Azka says.
For those who lost their jobs and could not feed their families during this pandemic, community organizations such as the Canadian Muslim Women's Institute offered a food bank and many other services. The Moslem community also began to offer virtual live stream for prayers.
"This year showed me how our community came together while being apart," says Azka. "Muslims across Manitoba showed their resilience and strength so that we were all standing beside one another, even if it was only in spirit."
---

Munguakonkwa Mulumeoderhwa
Munguakonkwa is highly involved in several community organizations in Winnipeg. For his Manitoba 150 project, he has created a video to show the kinds of challenges that newcomer youth and their families face.
Munguakonkwa's video begins with some of the dangerous and life-threatening situations that spur people to leave their homelands and seek refuge in other countries: children being viciously beaten, masses of civilians under assault from bombs and gunfire.
Once newcomers have managed to make it to Canada, they face other challenges, some of which they may not have faced at home-such as racism. As one man says, "There's too much racism around here, especially if you're coming from Africa or you're coming from Arab countries like Syria, and you're wearing that hijab... people are thinking that you're a terrorist. And if you're black, they think you're a hooligan, and they simply don't want to hire you."
Newcomer youth must cope with other kinds of trauma, too-trauma that is unique to young people. One person Munguakonkwa interviews, a counsellor who works with newcomers, describes the "triple trauma paradigm" that many young newcomers experience. "They're having to converse with someone ... who doesn't really understand, and who is judging them because of the colour of their skin, or how they appear, or particular clothing items that they're wearing, and having to balance all that with just being a teenager."
Munguakonkwa hopes his story will educate people about the lack of services and supports for newcomer youth in Manitoba and motivate them to advocate for more support programs
---


Nicole Welwood
For Nicole's Manitoba 150 project, she shares her story as a brain injury survivor. As an active volunteer in that community, she wants her story to create awareness of the "countless struggles of an injury that is often seen as invisible."
In 2018, after suffering increasingly difficult migraines, Nicole was diagnosed with a brain hemorrhage and underwent surgery called a craniotomy.
Before her diagnosis Nicole was a full-time employee, single mother, and student. She assumed she would return to her busy life after six weeks of recovery. Instead, she found herself struggling with sensitivities to light and sounds, anger issues, and severe anxiety. At the same time, she struggled to access the resources she needed such as occupational therapy and sick benefits. And while dealing with all of those issues, she says, "I was also trying to come to terms with the new me."
Help came when she found the Manitoba Brain Injury Association. MBIA helps brain injury survivors with support, education and advocacy. "I started attending weekly support groups for brain injury survivors," says Nicole. "It was relieving to hear the stories of others who had suffered a brain injury. Although their injuries were different than mine, we shared a lot of the same symptoms. I truly feel that MBIA and their meetings were an integral part of my recovery."
"A brain injury can happen to anyone," she says. "It is so important that we raise awareness on this invisible disability so that survivors and their families have the necessary support systems in place that can be easily accessed."
Nicole returned to work eight months after her surgery and started back to school shortly after. She also become a co-leader of a new support group at MBIA for young brain injury survivors. "It has been an honour to be able to give back to the organization and the community that has made such a big difference in my recovery," she says.
---


Emily Thoroski
Emily is an environmentalist with a passion for filmmaking and music. She tells her Manitoba 150 story with a song about the amazing diversity of wildlife in Manitoba. She plans to use "Manitoba, everything I need" to inspire people to work together to protect the wildlife species that are so vital to our province.
To begin her project, Emily interviewed biologists who study wildlife species within Manitoba. She used what she learned from them to write "Manitoba, everything I need." The most important message she wants people to take from her song? "I want you to get involved in wildlife conservation initiatives in the province," she says. "It's so important that we work together to conserve the beauty within Manitoba, the species within it. We are stronger if we work together."
Emily is using her song for a fundraising campaign for wildlife conservation, which people can find and follow on social media. She will donate the proceeds from "Manitoba, everything I need" to conservation initiatives in the province. "I am so excited about the future," says Emily. "I love Manitoba, I love the citizens and species within it. I just think if we work together, we can do amazing things. Happy 150th anniversary, Manitoba."
Ever since I was young, I loved the land
I spent time with my family and friends
It made me into who I am
Manitoba, you've got everything I need
Boreal forest, tundra, and mixed prairie
We've got over 40,000 wildlife species
Did you know? I bet you didn't know...
All around us there's special places
From north to south to east to west
We must work together to conserve and protect
Our future we must defend
---


Anna Coupland
Anna has set her story in her hometown of Boissevain, Manitoba and is using this opportunity to share the deep pride she has in her community. Her message is: Don't underestimate small towns! Embrace the opportunities in small communities that are found across our province.
Community means so much more than a group of people who live in one place, Anna says. "Community is the security of knowing all your neighbours. It's saying 'Hi' to everyone on the street that you see and always doing that with a smile."
Anna describes how she spent all of her school years with the same people, except for a few who came and went. "When you spend years with the same people it becomes a family. And fortunately, my entire class all loved and respected one another."
Each year Anna's high school organized a Halloween food drive that collected enough food to stock the bank food bank for the entire winter. In Grade 12, Anna suggested the idea of a spring food drive as well. "The first annual spring food drive was held without a hitch and nothing but unwavering support from our community. We filled over 20 boxes with 1,400 food items."
Anna sums up the unique spirit of her community like this: "Small towns don't question why do you need support; they question how they can help support you. It's just one of the things that makes my community so incredible."
---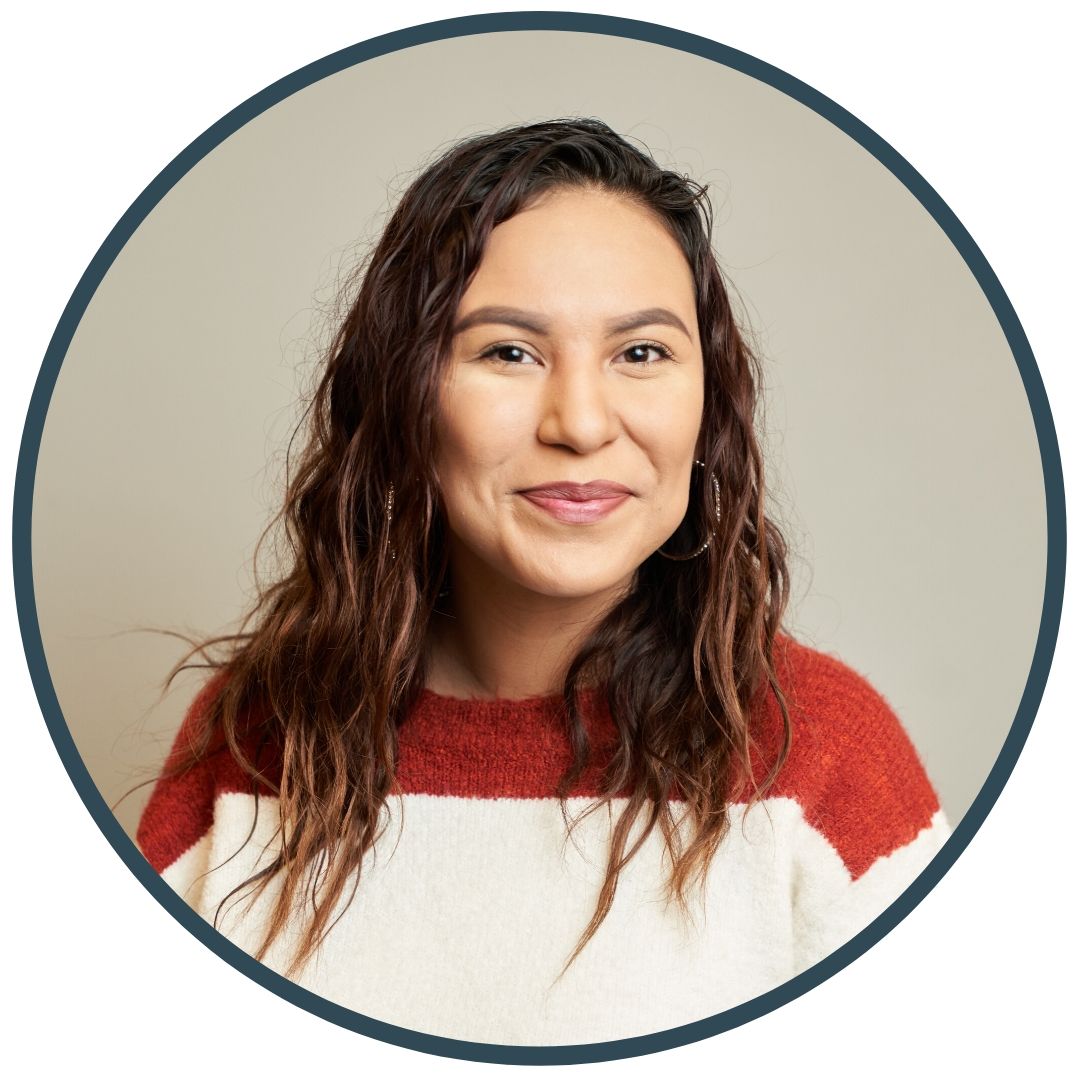 Yvonne Ducharme
With her Manitoba 150 project, Yvonne hopes to build awareness around newcomers in her community of Swan Valley, Manitoba. Her story is about the unexpected opportunities to be found in small town living.
According to the 2016 census, Swan Valley's population was 4,014. That was the year Yvonne and her daughter decided to move there, thereby increasing that number by two.
"I found the little town through a sponsored Facebook ad from Running Bear Toni Hayes that said 'Looking for an individual to do labour work on our family farm, may include minor construction,'" Yvonne says. "Not knowing her at the time, I didn't know her humour. When I arrived to the job site, this lady shows me a whole barn that needed repairs. Minor? I think not."
That job ad led not only to a new friendship, but Yvonne's to move to the community. As she settled in, Yvonne was surprised to discover the town offered so many other possibilities. "It was like finding a hidden gem. If you were to ask me in 2016 what my role and/or job position was to Swan Valley, I would tell you I was just a student with a daughter working on a little farm part time... If you asked me in 2020, I am a well-known local with college education in both business administration and administrative professional... I can't remember the last time I had to apply for a job."
Yvonne's story highlights not only her own experiences, but also those of other newcomers who have made Swan Valley their home. Like Yvonne, they've stayed not only because of their jobs, but because of the caring, supportive community they have found.
---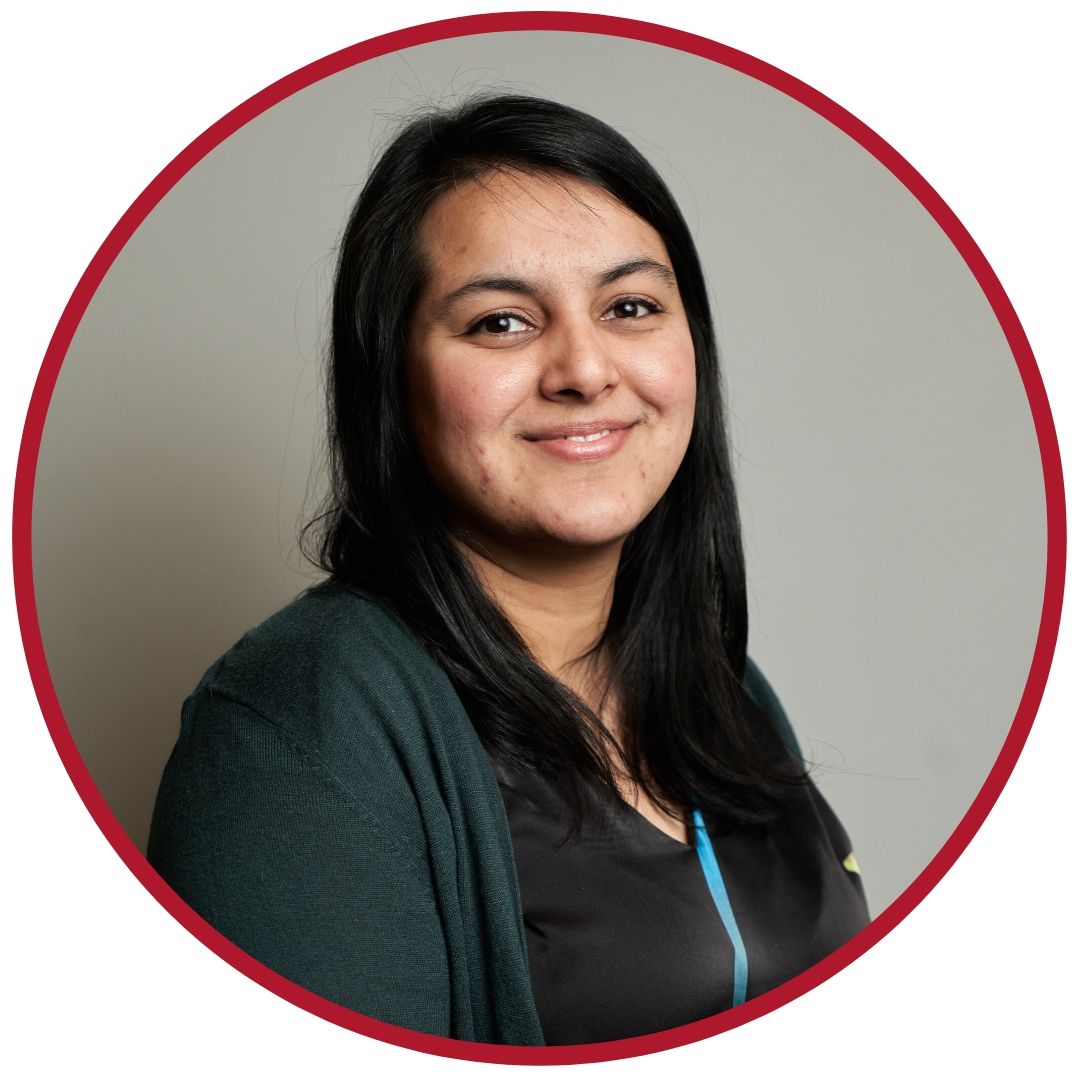 Delvinder Kaur
As a Manitoba 150 Youth Ambassador, Delvinder is spreading the word about how education has helped her and others contribute to the growth of our province, despite the challenges they have faced.
Delvinder was 19 when she moved from India with her parents and younger sister. "I still remember before coming to Winnipeg, Manitoba we were all very anxious, but as a family we supported each other."
Her father had a Grade 6 education and her mother had a BA. In spite of their differences, says Delvinder, "They both agreed on one thing, education is important, and had that expectation of my siblings and me. They had to step out of their comfort zones to support us, to ensure we never felt out of place and give up."
In her new home, Delvinder was faced with the dilemma of choosing what to study. "It was like being in a candy store," she says. "I had initially intended to study aerospace engineering, and that then changed to biomedical engineering, and then changed again... I finally chose Bachelor of Kinesiology." While in school she experienced the diversity of Manitoba as she made friends from countries such as Russia and Zambia. "My classmates were from all walks of life. And what brought us together was our shared passion for community health."
At university Delvinder also learned resilience. "I had to take a course three times before I passed! That is an accomplishment hard to explain even today... In my first year I wrote paper after paper after paper until I did better and started getting my A's."
Delvinder hopes that her story will inspire others to pursue their dreams through education. "Life is a continuous journey of learning," she says.
---
John Peters
John is a member of the Fox Lake Cree Nation. With his project, he shares important teachings that he received as an Indigenous youth in a community impacted by hydro development. John believes storytelling is a vital piece of every community and helps create a space for healing for all people. His story emphasizes the resilience that exists within his culture and community.
The first teaching about community that John received when he was young was: When the leaves fall in the fall, they form a blanket, for Mother Earth needs a blanket-and the leaves will not fall without the wind, Aski keskentamowin. With this, John learned that when we talk about community, we have to talk about how everything is intricately woven together.
John has also learned that community is about being kind, compassionate and caring. His grandmother was the first person in his life who was all of those things. With his poem about her recent passing, he pays tribute to his grandmother and her teachings.
I remember the day
the word came in
it was back
and it wasn't going away this time
the trees were bare
and the cold came
and time passed
the evening your soul
was set to abound
I lay my head to dream
of sweeter things
you made the leap
from here to there
into the beyond
where you could rest
---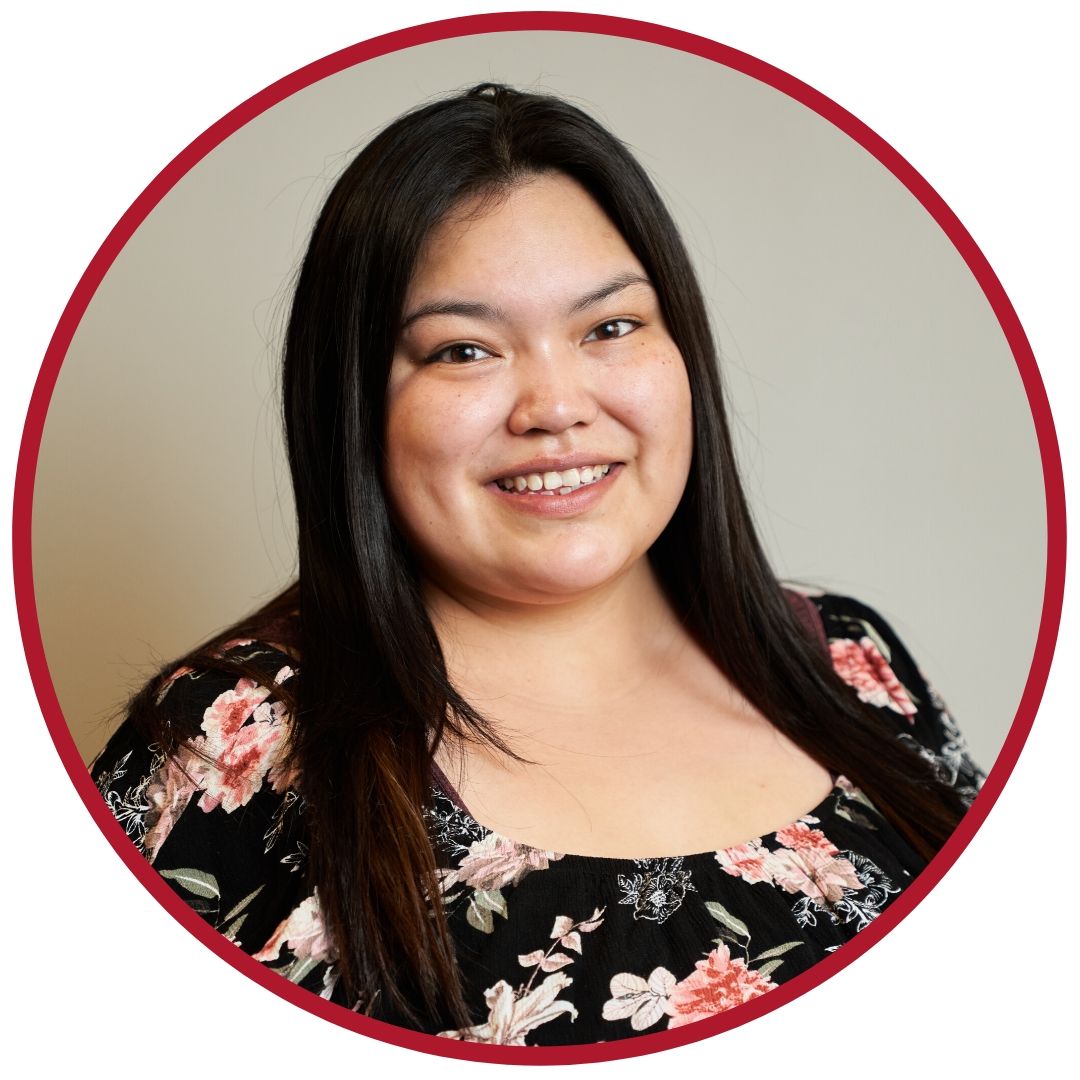 Brianne Anderson
Brianne's story is set in her home of Fox Lake Cree Nation and focusses on the struggles of its education system. With digital storytelling, Brianne movingly describes her own experiences of schooling in Fox Lake as a student, an educator and a mother.
When Brianne started Grade 5, she had to travel outside of her community to the school in Gillam. "We had to wake up early and be ready by 7:30 to get on the bus," she says. "It was very scary going on the bus, not being close to home, being in a new environment, getting to know new people."
Brianne has worked at the Fox Lake school for six years and knows its struggles, especially in retaining teachers. The perennial turnover of staff is hard on students. "The students need to build a positive relationship to the teachers and it's hard to do that when we are getting new teachers each year."
One year there was no nursery/kindergarten teacher so Brianne moved from her position as Educational Assistant to take on that responsibility. "Experiencing that full year of teaching and being there for the students made me want to become a teacher. It was amazing and I loved it."
Last year Brianne decided to send her 8-year-old daughter to live with her dad in Winnipeg so she could go to school in the city. "She wasn't getting what she needed in the school here. I remember the morning she left, we were both in tears when her dad pulled up."
Despite their separation, Brianne's daughter loves her new school and loves taking part in activities not offered in Fox Lake, like ballet and gymnastics. Over the year apart, Brianne decided that she, too, will move to Winnipeg, and study at the University of Winnipeg. "And when I'm finished getting my bachelor's I'm planning on coming back to teach in my community again," she says. "And the students won't have to get to know me because they'll know me already."
---
Nicole Tornquist
Nicole is a member of the Opaskwayak Cree Nation. Her story is about her involvement with the youth in her community, which includes both the joyful and the difficult times. She shows how she found her role in life through her community and the lessons she has learnt through her involvement.
Nicole says she began to feel she had found her place in the world when she was 22 or 23. At that time she was studying business administration, majoring in management, at the University College of the North, but her summer job was working with young people. The connections she made in that job made her wonder if business administration was right for her. "Or, "she thought, "am I supposed to be somewhere else, using my gift of connecting with the youth to change the world?"
After graduating from UCN, Nicole took a job in her field, working in the surrounding northern communities. "I lasted about a month and a half and I realized that I wasn't happy. Making all that money I thought it would make me happy but it did not. ... This led me to bouncing from job to job for months. I felt like a failure again because I couldn't keep a job. And I had failed at the job I thought I was meant to do."
Finally, Nicole found another job in her community, a job where she could help people and connect with people. And then she knew she had found her place. "Teaching the youth and watching them succeed is the most amazing feeling in the whole world," says Nicole. "There's honestly nothing like it. Now I know exactly what I want to do, where I want to be, and how I want to be seen in my community."