Building Connection & Community One 'Zoom Room' at a Time
February 16, 2023
09:00 AM to 12:00 PM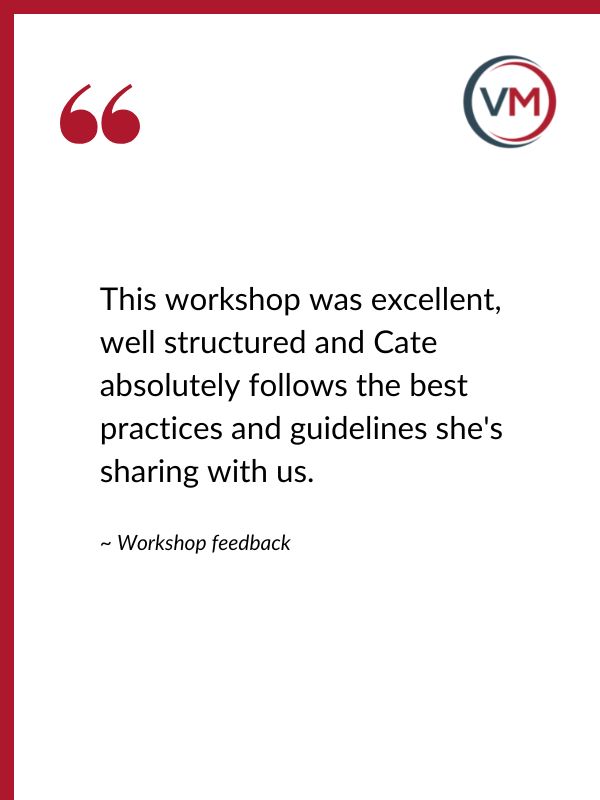 A 3-hour (half-day) online professional development opportunity
As a non-profit rooted in community, your work is about building engagement and connection, supporting and growing a sense of belonging.
You meet with your colleagues to plan for new services, with staff and volunteers for training, for outreach and for funding support.
And every time you meet together, whether it is in person or in an online 'room', you have the opportunity to build connection and community that can last long after the session is over.
How you gather matters deeply. And the pandemic has made that particularly challenging.
Instead of reading the room, you are reading many small digital squares. "What's going on in there? How do I know if participants are engaged?" You might be struggling to create dynamic gatherings with great participation and end up feeling like you are performing online, instead of being authentic. No one has their camera on...and oh the zoom fatigue!
Six months ago, a study came out that said half of professionals working remotely report a high degree of exhaustion from daily online meetings. No surprise, right? Still, two-thirds of those surveyed agreed that being on video is best for engagement. Here's the kicker. Those same people said only 11% of their video meetings were being used for connecting and engaging!
It doesn't have to be this way. What if you could transform information download into meaning-making and make content memorable and more actionable after a session is over. What if you could ditch some of the eye-glazing housekeeping, and provide more opportunities for connections between participants, not just with the leader/facilitator, or the content? What if you could do all that, and still reach all your meeting goals?
Building connection and community one meeting at a time is a professional development opportunity that focuses on actionable ways to make online gatherings (meetings, conferences, training, outreach, and more) better serve your goals and the needs of those you are meeting with. And bonus! The practices that are offered can all be applied to in-person gatherings as well.
Learning Objectives:
Develop a purpose-led opening that invites immediate engagement from participants.
Identify and apply integral practices for sustaining engagement a welcoming and safe place for maximum participant engagement. (framework, invitations, presence)
Select new indicators of participant engagement.
Construct a memorable closing that makes the content stick.
Plus leave with templates and tip sheets including:
Worksheet: Housekeeping busters that make way for more engagement
Tip sheet: 5 ways to open with engagement and close with impact
Template: How to build a flexible agenda that works for you
Feedback on Cate's Workshop:
"Wonderful options were provided for creating more engagement in zoom meetings and beyond. Thanks so much!"
"This workshop was excellent, well structured and Cate absolutely follows the best practices and guidelines she's sharing with us."
"I think the use of grounding exercises, such as taking a moment for deep breaths together was effective and I'm going to do it likely for every virtual event I facilitate from now on. I'll never forget that peaceful moment, while my eyes were closed, after having been instructed to take a moment to breathe. I couldn't hear anything except my own breath, and Cate's as well (she was thankfully unmuted). Phenomenal presentation, and clever cycles of engagement. You left me with a lot to think about, and I'm eager to put these lessons into practice."
Facilitator Bio:
Cate Friesen is the driving force of The Story Source. She's a story practitioner, facilitator, trainer and keynote presenter who brings together 25 years of experience as an entrepreneur, award-winning CBC producer, documentary maker, and performer. Cate, along with David McLeod, led the Power of Story training for The Winnipeg Foundation's highly successful professional development program, Fast Pitch 2018. Before she launched The Story Source, Cate worked at CBC and led the team that created CBC's multiple award-winning interactive Missing and Murdered: The Unsolved Cases of Indigenous Women and Girls. She also co-designed and implemented training in storytelling for radio, co-created a unique mentorship program based on collaborative learning, and was instrumental in the launch of CBC's game-changing Indigenous Digital Unit.
Who should take this course:
Anyone who is engaging their community, staff, and volunteers online.
Technical Requirements to participate virtually:
To participate, you will need a computer/mobile device with an internet connection, speakers, and microphone. A webcam is preferred but optional.
Accommodations
Volunteer Manitoba strives to host inclusive, accessible workshops that enable all individuals to engage fully. If you require any accommodations to participate in our training, please indicate so on the registration form.
Location:
Virtual
Cost:
$125.00
Facilitator:
Cate Friesen
---